Dear Friends of Hawk Ridge,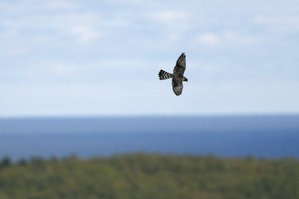 The fall bird
migration count and banding research starts tomorrow, Wednesday, August 15th!
You can view o
ur LIVE Bird Migration Count HERE! Education staff will begin public programming at the Hawk Ridge Nature Reserve main overlook starting September 1st through October 31st (daily 9am-4pm). We invite you to join us at the Ridge and/or at one of our upcoming ev
ents! Read on to find out about volunteering, festival, programs, planning your visit, and then come
celebrate the magnificent migration at Hawk Ridge with us!
Wednesday, September 5th, 2018
Hawk Ridge Volunteer Potluck & Information Session
6-8:30pm at Hartley Nature Center


Hawk R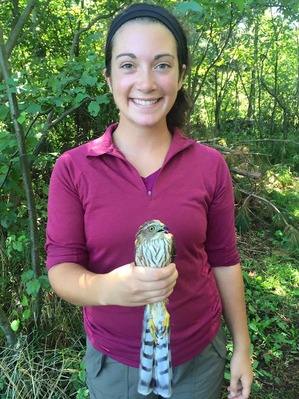 idge Bird Observatory is looking for volunteers during the fall bird migration from September 1st – October 31st. This is your opportunity be a part of our bird education and research team, learn from experts in the field, and share the magic of the fall bird migration with visitors! We need people to help in many areas, including: · Visitor services · Bird identification · Public Education · Trail maintenance · Kid's activity cart · Merchandise sales · Office help, and more! Sound exciting? For more information – please join us on September 5th (meet staff & return volunteers)! No RSVP is needed & potluck dish is optional. Questions? Contact us at: mail@hawkridge.or, (218) 428-6209
September 21-23, 2018
Natural History & Birding Train Trip Fri. 9/21
Hawk Ridge Bird Observatory Annual Member Meeting Sat. 9/22 at 2pm
Guided morning birding field trips to local hotspots Sat 9/22 & Sun. 9/23
Naturalist programs, hikes, & workshops at Hawk Ridge Fri. 9/21-Sun. 9/23
NEW! Vista Birding & Boat Dinner Cruise Sat. 9/22
Evening presentation by Dr. Francesca Cuthbert: "There and Back Again: Studying Piping Plover Migration the "Old Fashioned" Way" Sat. 9/22
Post-Festival "Best of Hawk Ridge" Workshop Sun. 9/23-Mon 9/24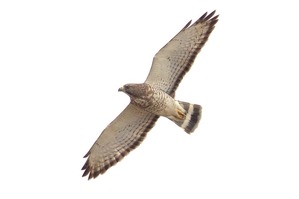 Come and celebrate the fall bird migration with us! Hawk Weekend is the annual festival held by the Hawk Ridge Bird Observatory in Duluth, MN.

It is a wonderful opportunity to showcase one of North America's best places to experience the fall bird migration at Hawk Ridge Nature Reserve!

There will be a variety of field trips, hikes, programs, and activities for all ages!
Plan on staying longer and join us for our post-festival "Best of Hawk Ridge" 2-day workshop on Sun. 9/23 & Mon. 9/24!
For more information about the festival (program schedule, field trip details), please click HERE. We hope you can join us!
Weekend Public Programs Beginning September 1st!

Please join us Sat. & Sun. in Sept. & Oct. for these great programs!
Check out our calendar HERE for our program schedule! Daily Sat. & Sun. programs, special events, workshops, evening programs, and more!
Saturday Evening Speaker Series: 9/8, 9/15, 9/22 (see festival info above), 10/6, 10/27; most programs are 7-8pm at UMD Bag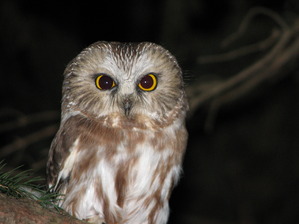 ley Outdoor Classroom (FREE for members, $5 non-member - pay at door)
Saturday Evening Owl Programs: 9/29, 10/13, 10/20; 8pm at Hawk Ridge Nature Reserve ($5/person - limited tickets for sale beginning 9/1 at Hawk Ridge merchandise trailer and online by clicking HERE)

There are several ways to find out news and highlights of the fall bird migration at Hawk Ridge:
Volunteer with us! Sign up is Wed. 9/6 (more info above)!
Join us on Facebook to follow the daily action!
Follow us on Twitter
Subscribe to our Blog
Read our e-news (like you're currently doing)! ;)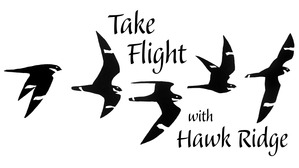 SAVE THE DATE!
Friday October 12, 2018
TAKE FLIGHT WITH HAWK RIDGE!
5-9 pm at the new Pier B Resort
Please join us for an inspirational & important evening in celebration and support for Hawk Ridge Bird Observatory. Enjoy delicious drinks & food, live music, live birds, nature & artwork fundraiser, & engaging speakers. Tickets and more info will be available soon HERE!
OTHER HAWK RIDGE NEWS: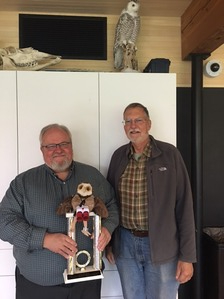 HAWK RIDGE 32ND ANNUAL BIRDATHON RESULTS
188 bird species were counted by teams that participated in several different categories in this friendly competition throughout the 10-day period beginning on Saturday May 19th and ending Memorial Day May 28th. Team Grousing Twitchers (Dave Benson & John Ellis pictured) won the Big Day category for a 2nd year with 150 species counted, including 2 new additions with Rusty Blackbird & Eurasian Tree Sparrow! We truly thank those that participated and pledged. Team Captain, Steve Wilson with Team Whip-poor-wheels, not only biked 15 miles & hiked 9 miles, but also took the fundraising prize in getting pledges to support the bird research and education programs of Hawk Ridge Bird Observatory! Thank you! Click HERE to read summary and for species list!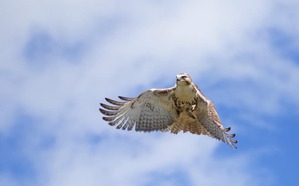 SPRING COUNT HIGHLIGHTS
The 2018 season was conducted from March 1 through May 29. A total of 32,603 raptors were counted of 17 species. This season count was the second highest total in the history of the West Skyline Hawk Count with 33,228 in 2004. Most species were recorded in higher then normal numbers with the exception of

Cooper's Hawk, Northern Goshawk, Red-tailed Hawk and American Kestrel. It's unclear at this point why the numbers were well below the 2000-2005 averages which is currently the most useful set of data we can use (Nicoletti, 2009). Certainly species which has shown steady increases in fall counts such as Turkey Vulture, Bald Eagle, Golden Eagle and Peregrine we recorded in record numbers this spring. Surprisingly we had only one
daily record, Merlin with 13 on 20 April.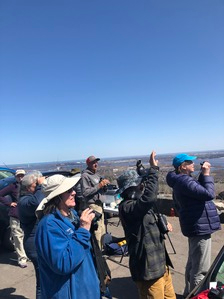 Some of the highlig
hts this spring were the following: Record Bald Eagle season total of 5,480 which comes
close to Hawk Ridge's best flight posted last year of 6,099. Likely continuing into June may h
ave eclip
sed that fall total. The third spring record of Mississippi Kite, this one a sub-adult seen on 26 May. The two other records are in 1997 and 2001. A grand total of 7 Swainson's hawk, 7
dark morph Broad-winged Hawks among the almost nearly 18,000 that migrated pass, and an adult light morph Harlan's were special for sure.
We also recorded non-raptor species and numbers observed or heard from the lookouts. A total of 172 species were recorded, including some unusual sightings: Greater White-fronted Geese, Mute Swan, Ruddy Duck, Red-throated Loon, Great Egret, Whimbrel, Marbled Godwit, Parasitic Jaeger, Little Gull, Iceland Gull, Snowy Owl, Northern Saw-whet Owl, Red-headed Woodpecker, and Yellow-headed Blackbird.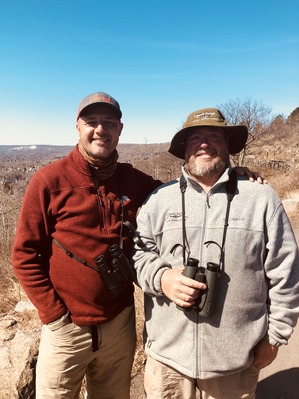 The West Skyline Spring Count was made possible this year

thanks to fundi

ng from a generous donor

and is hoped to continue for years to come.

Hawk Ridge Bird Observatory is excited about gaining knowledge about the spring migration through Duluth and to continue the education of raptor and bird conservation in the western Great Lakes region.Thanks to the Minnesota Ornitholog
ists' Union for grant funding for a Count Interpreter to provide public education. We appreciate all that visited, volunteered, and especially thank Frank Nicoletti, John Richardson, Steve Kolbe, and Margie Menzies for doing an amazing job at conducting the research and education this spring!
WISH LIST

Help keep our bird feeders filled throughout the fall season! They not only provide food for our bird friends, but also a great opportunity to see birds up close and for photography too!

Need: Black Oil Sunflower Seed (any size bags would be appreciated!)

*If they can be delivered to one of our staff at either the hawkwatch platform or at the main overlook at Hawk Ridge Nature Reserve, that would be wonderful. If not, please call 218-428-6209 and we're happy to pick up too!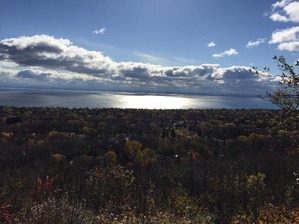 VISIT US AT HAWK RIDGE NATURE RESERVE
BECOME A HAWK RIDGE MEMBER TODAY!
If you're already a member of Hawk Ridge - THANK YOU!!! If you aren't, we hope you've enjoyed your experience with us and at Hawk Ridge and ask that you
renew or join as a Hawk Ridge member today!
This support is especially important this time of year, as we conduct our bird conservation research (47th fall season of bird count & banding!) and education programs. You can check out our exciting
membership benefits
(like 10% off merchandise) by clicking
HERE
or sign up when you visit this fall at Hawk Ridge! Thank you!
RAISE $ FOR HAWK RIDGE BY SHOPPING ONLINE!
THANK YOU again for your support and hope to see you at the Ridge!
Hawk Ridge Bird Observatory