Dear Hawk Ridge Friends,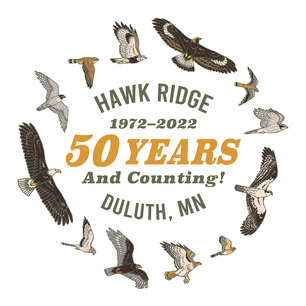 Happy fall bird migration! On September 1, our naturalist staff and volunteers returned to the main overlook at Hawk Ridge Nature Reserve. We have been enjoying the start to the amazing fall migration with visitors of all ages! Approximately 22,000 birds (approx. 10% raptors & 90% other migrating birds) of 110 species have been counted so far since August 15! You can read the August raptor count and and banding summaries below. A friendly reminder to register for the Hawk Ridge 50th Anniversary Celebration (Sept. 22-25)! Note: Ticket sales for the banquet event ends in one week on September 14th and limited registration for other events.
You can register HERE today for this special event and find out more below! Thanks again for your support and we hope to see you this fall, especially at the special celebration of the 50th Anniversary of Hawk Ridge Nature Reserve!
P.S. If you missed our last e-newsletter, you can view previous versions by clicking HERE.
Hawk Ridge 50th Anniversary Celebration!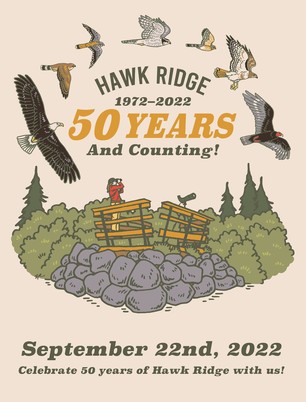 We invite you to join us for this special celebration of the 50th Anniversary of Hawk Ridge Nature Reserve & raptor research at Hawk Ridge! The Hawk Ridge Nature Reserve was established in 1972, which also was the first year of full-time standardized fall raptor migration count and raptor banding research. We will kick off the event Thursday evening 9/22 at the beautiful Greysolon Ballroom for a grand celebration of the past, present, and future of Hawk Ridge! The anniversary weekend fun continues (Fri. 9/23 - Sun. 9/25) with a great line up of programs, speakers, field trips, workshops, and special events. You can find all the details HERE! We invite you for this very special celebration and hope to see many of our Hawk Ridge friends from then, now, and new!
REGISTER HERE TODAY! (*last chance for guaranteed tickets to the 50th Anniversary Celebration Banquet on Thurs. 9/22 at the Greysolon Ballroom - ticket sales for that event end 9/14)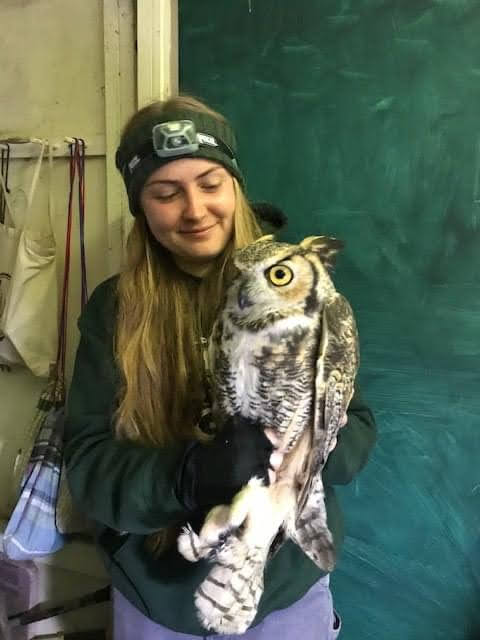 P.S. Calling all Hawk Ridge Alumni - Where are you now?
As we celebrate 50 years, we would love to hear from you! Please send an update to Janelle at jlong@hawkridge.org on what year you were involved & position, photo of you at Hawk Ridge (or current), and what you're doing now!
August Bird Migration Count Summary
By Jess Cosentino, Fall Count Director
The fall bird migration count season at Hawk Ridge kicked off on August 15 (50 years and counting! 1972-2022). A total of 155 count hours over 17 consecutive days of counts were logged throughout the second half of the month. A total of 917 migrant raptors of 13 species and 66 migrant non-raptor species were tallied from the observation platform between 15 and 31 August. The first week of the count saw days with southerly winds coupled with warmer temperatures, which did not seem to motivate much in the way of raptor movement, while the final three days brought a favorable shift in the weather and wind from the west and north which helped promote some. Most raptor species totals were consistent with previous August counts. A mix of Osprey (25), Northern Harriers (44), American Kestrels (28), and Peregrine Falcons (7) were all documented throughout the month – all species which are generally earlier fall migrants, with the bulk passing the ridge by the end of September. No early large Broad-winged Hawk kettles were spotted this month which may have been influenced by a general lack of favorable wind conditions throughout.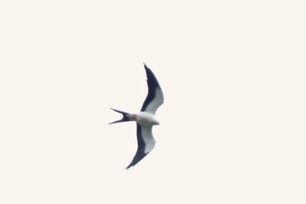 The real notable raptor highlights of August have dubbed 2022 the "Year of the Kite", as TWO species of North American kite were spotted passing along the ridge within two days of one another. On August 20, a beautiful Swallow-tailed Kite spotted by counter Sean McLaughlin made a buoyant flight directly over the count platform while heading down ridge. This is the FIRST record for this species at Hawk Ridge! On August 22, during a warm afternoon of northwest winds and dragonfly-rich skies, a Mississippi Kite passed high along the lakeshore to the east of the ridge, circling for a moment to provide distant views, before peeling off south. The last record for this species at Hawk Ridge was August 2013.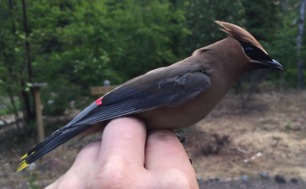 The non-raptor migrant flights in August were dominated by Cedar Waxwings (2044, 27% of count total). As hundreds of local waxwings remained on the ridge feeding on ample service berries, migrant groups began shuffling south down the lake shore each day of the month. Unidentified warblers (1791, 23%) were the next most abundant migrant over the month, as several morning flights saw pushes of the small flitting songbirds as they got early starts exiting the northern boreal forests to head south. The mornings of August 30 and 31 saw some of the larger morning warbler flights of the month (533 and 803, respectively). A total of 21 identified warbler species were counted passing the platform as well, with Tennessee (205) and Nashville (101) comprising the bulk of those birds.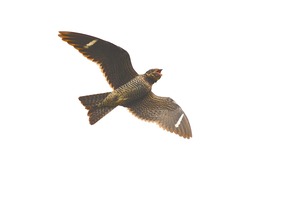 A moderate push of Common Nighthawks (692) passed the ridge before the month's end, usually during the earlier and later hours of the count period. Cliff Swallows (638) were the next most abundant aerial insectivore moving south, while Tree (89), Barn (56), Bank (5), and Northern Rough-winged Swallows (2) with Chimney Swifts (82) and Purple Martins (10) pushed steadily through the skies as well. Other abundant early season migrants included groups of Red-winged Blackbirds, Ruby-throated Hummingbirds, Purple Finches, American White Pelicans, and Double-crested Cormorants all filling the sky.
A few shorebirds heading south from the boreal and (sub-)Arctic biomes passed the ridge, including several Solitary Sandpipers (9), Greater Yellowlegs (3), Yellowleg/Tringa species (15), Wilson's Snipe (3), American Golden Plover (1), and Semipalmated Plovers (2). Other migrants leaving the northern latitudes this month and passing the count platform included a few Sandhill Cranes (3), Common Loons (18), Olive-sided Flycatchers (21), Herring Gulls (3), Great Blue Herons (5), and a Gray-cheeked Thrush, while migrant Bobolink (5), Rose-breasted Grosbeaks (28), Baltimore Oriole (12), Eastern Kingbird (9), and Chipping Sparrows (29) were regularly documented as well. You can view our hawkcount totals HERE and follow along with our live count HERE!
August Raptor Banding Summary
By Frank Nicoletti, Banding Director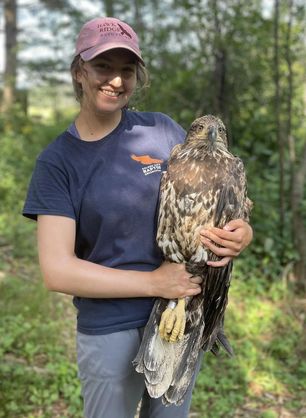 The Hawk Ridge raptor banding station started on August 15. This season marks the 50th year of operation at Hawk Ridge (1972-2022). The Hawk Ridge station was in operation for 17 days while Moose Valley ran for 6 days starting on the 26th.
A total of 60 raptors were banded during August. The totals are as follows:
Plan Your Visit to Hawk Ridge
VISIT US 9AM-4PM DAILY SEPT 1 - OCT. 31ST!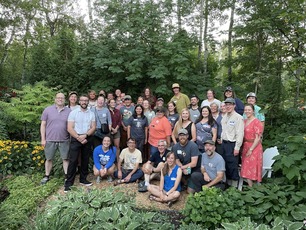 Visitor Info for Viewing the Fall Bird Migration
Join us for another fantastic fall bird migration season at Hawk Ridge Bird Observatory! If you are planning to visit, please read our guidelines on our Plan Your Visit page and they will also be posted at the Hawk Ridge main overlook.
Directions (Please note for those that typically drive to Hawk Ridge from Jean Duluth Rd, the intersection of Jean Duluth/Snively/Glenwood is closed. Hawk Ridge on East Skyline Pkwy is still accessible coming up the hill on Glenwood St or from Seven Bridges Rd or Maxwell Rd)
October Evening Owl Programs (SAVE THE DATES!)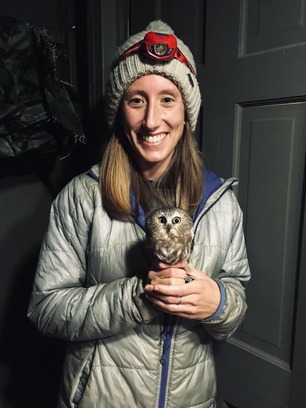 Whoo doesn't like owls? From large to small, seasonal travelers, and hardy residents, Minnesota hosts a fascinating diversity of owls, with some crazy habits, and some hauntingly beautiful sounds in the night. Join us this fall to learn about the Hawk Ridge owl banding research through one of our evening owl programs or workshop. Pre-registration will be required and ticket sales online to open soon!
Saturday evening public programs: Oct. 8th & Oct. 22nd at 8pm
Owl 2-day Workshop Weekend: Sat. Oct. 15th & Sun. Oct. 16th
You can register today for small group private programs (up to 8): offered Sept. 27-Oct. 31 (Tues. or Thurs-Sat. evenings with date/time to be arranged) by sending an email to mmenzies@hawkridge.org
Hawk Ridge Nature Reserve Facilities Improvement Plan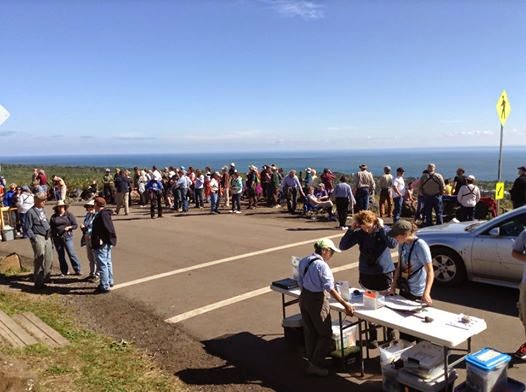 The Hawk Ridge Nature Reserve Facilities Improvement Plan is moving forward! In June the City of Duluth Parks & Recreation Commission and City Council approved our final mini-master plan, which can be viewed online HERE! We look forward to implementing this plan to improve facilities at Hawk Ridge Nature Reserve for road safety issues, accessibility, increased education program space, and enhanced visitor viewing. We appreciate the helpful feedback received and it's clear that there are many people who enjoy Hawk Ridge Nature Reserve as a beloved outdoor space in Duluth!
Thank You for Your Support!
Hawk Ridge Bird Observatory thanks all of our supporters. We appreciate you! As a nonprofit organization, we are primarily funded by individual gifts to put our bird migration research and education programs in action. Below are some of the ways you can help us keep sharing the magic of the bird migration!
Support Hawk Ridge by Shopping!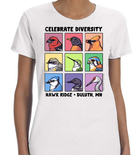 Be sure to purchase one of our unique artist-designed Hawk Ridge shirts or tote bags online! Our featured artist is Emma Regnier, who completed both the Bird Banding & Bird Migration Count Research Traineeships at Hawk Ridge in 2020 & 2021. She created 2 new beautiful designs for our limited-edition shirts for 2021, including the popular "Celebrate Diversity" design pictured here! Our 50th Anniversary shirts will also be available online soon and are available for purchase up at Hawk Ridge this fall Sept 1-Oct 31!
If you like to shop on Amazon, we'd also super appreciate you adding Hawk Ridge as a charity you support via Amazon Smile. Hawk Ridge Bird Observatory receives a donation of 0.5% of eligible purchases!.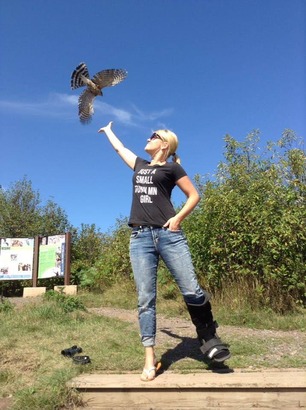 Become A Member Today!
If you're already a member of Hawk Ridge, we sincerely appreciate your support! THANK YOU! If you're not a member and have enjoyed your experience with Hawk Ridge, we invite you to renew or join as a Hawk Ridge member today! Our memberships and donations help drive our bird conservation research and education programs. You can check out our exciting membership benefits and join or renew online HERE!
Books with Portion of Proceeds coming to Hawk Ridge!
Art on the Edge of the Boreal Forest: Alternative Futures for the trees, birds and insects
Original art by ten Minnesota artists
Text by Lee Frelich, Ph.D. and Gerald Niemi, Ph.D.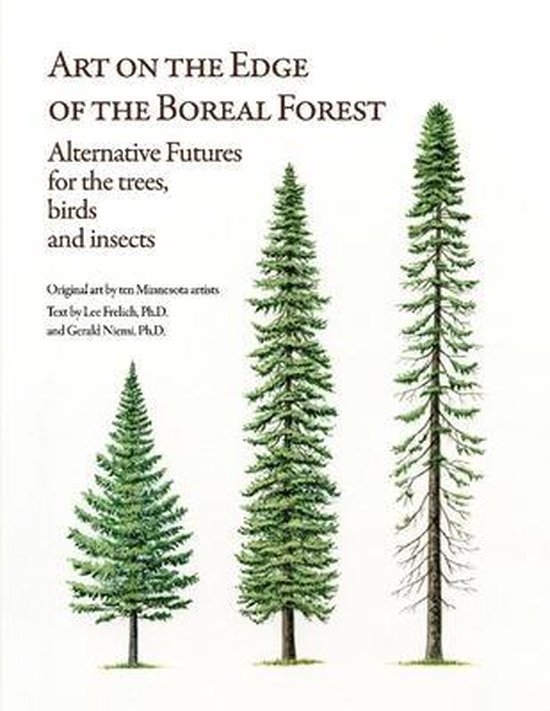 A group of Minnesota botanical artists applied their skills and knowledge to create a visual archival record of Minnesota's threatened boreal forest. Dr. Frelich, director for the Center for Forest Ecology, and Dr. Niemi, Professor Emeritus in the Department of Biology, University of Minnesota Duluth (and former Hawk Ridge Bird Observatory Board Member & Research Chair), as well as Jane Albers, DNR Forest Health Specialist, contributed research on threatened boreal trees, plants, birds, and insects. This collection is important because the ecology of the boreal forest is undergoing slow and silent but significant change due to disturbances caused by fire, invasive insects and stressful climate conditions. Books for sale online from various sellers, including HERE.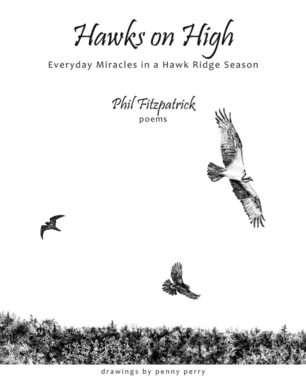 Hawks on High - Everyday Miracles in a Hawk Ridge Season
By Phil Fitzpatrick with drawings by Penny Perry
Phil Fitzpatrick captures the magic of migration at Hawk Ridge and interesting bird bits beyond through his beautiful collection of poetry. Poems are brought to life through the artwork of Penny Perry. Books for sale online and at Hawk Ridge Nature Reserve during the fall season September 1 - October 31.
Simply Donate
You can always simply donate online by clicking HERE or by mailing a check made out to Hawk Ridge Bird Observatory, P.O. Box 3006, Duluth, MN 55803.

Thank you again for your wonderful gift of support! Hope to connect with you this fall!


Sincerely,

Janelle Long
Executive Director
Hawk Ridge Bird Observatory

Hawk Ridge Bird Observatory
P.O. Box 3006
Duluth, MN 55803-3006
Call: 218-428-6209
Contact: mail@hawkridge.org
Visit: www.hawkridge.org
501(c)3 Non-Profit Organization

Federal Tax ID 76-0746366